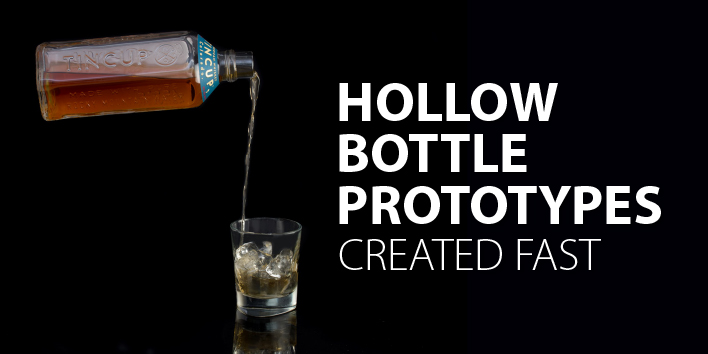 Who we are
Link Packaging Prototypes specialises in the fast production of hollow bottle models and the development of other 3D packaging structures and solutions.  Unlike traditional rapid prototypes our hollow bottle models are smooth internally and externally, completely transparent (if required) and can be supplied filled with liquid.
The Link Packaging Prototypes service provides cost effective realisation, development and fast-track production solutions for brand owners, managers and agencies across the globe.
In simple terms – we turn people's creative packaging visions into a reality, so they can see and touch the product for themselves, before it's tooled and mass produced.
But who are Link?
Link directors, Simon Cumberpatch and David Holmes have over 40 years' experience providing a wide range of services to structural packaging and branding companies across the word.  You probably see examples of Link work every time you visit a supermarket.
The team commit themselves to every project, not resting until they're able to produce the best, most realistic prototype possible.
Need your prototypes fast?
Ask about Link's Express Service. It's not unusual to find them in the workshop at midnight, ensuring that their models are perfect in every way.
The attention to detail is unbeatable, which is perhaps why Link have worked with some of the biggest brand agencies in the UK, on some of the most highly recognised packaging campaigns. You know the David Beckham Haig Club Whisky bottle? Link Packaging Prototypes advised on the structural design and produced the prototype.
To contact the team directly, please fill in the form to your right to register a call back, or simply call on 01707 331991.